EXTRAVAGANZA EXHIBIT HALL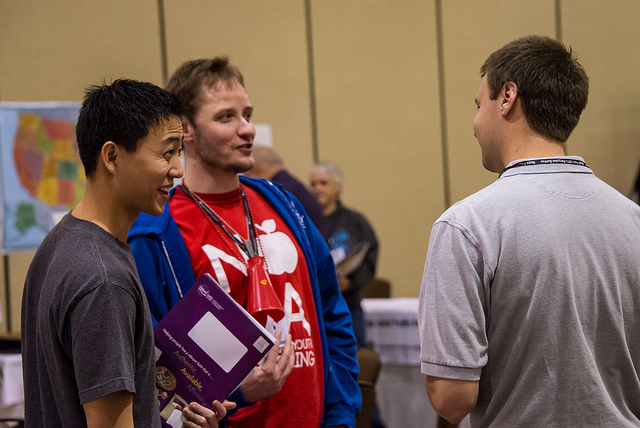 Visiting the Extravaganza Exhibit Hall is one of the highlights of the event.  In 2023, over 50 resource providers, publishers, outdoor ministries, colleges, seminaries and others had a table in the Exhibit Hall.  One of our goals is to connect resources with people who could benefit from them.  
In addition, we will occasionally have snacks and coffee available at different times throughout the event.
The Exhibit Hall is located just outside of the main ballroom. It's a great place just to spend time and to connect with those who can help you in your ministry.
Are you interested in being an exhibitor at the 2024 Extravaganza?  Visit the Exhibitor's page here.
Do you have questions about the Exhibit Hall?  Contact our Exhibit Hall team leader, Anne Corti.